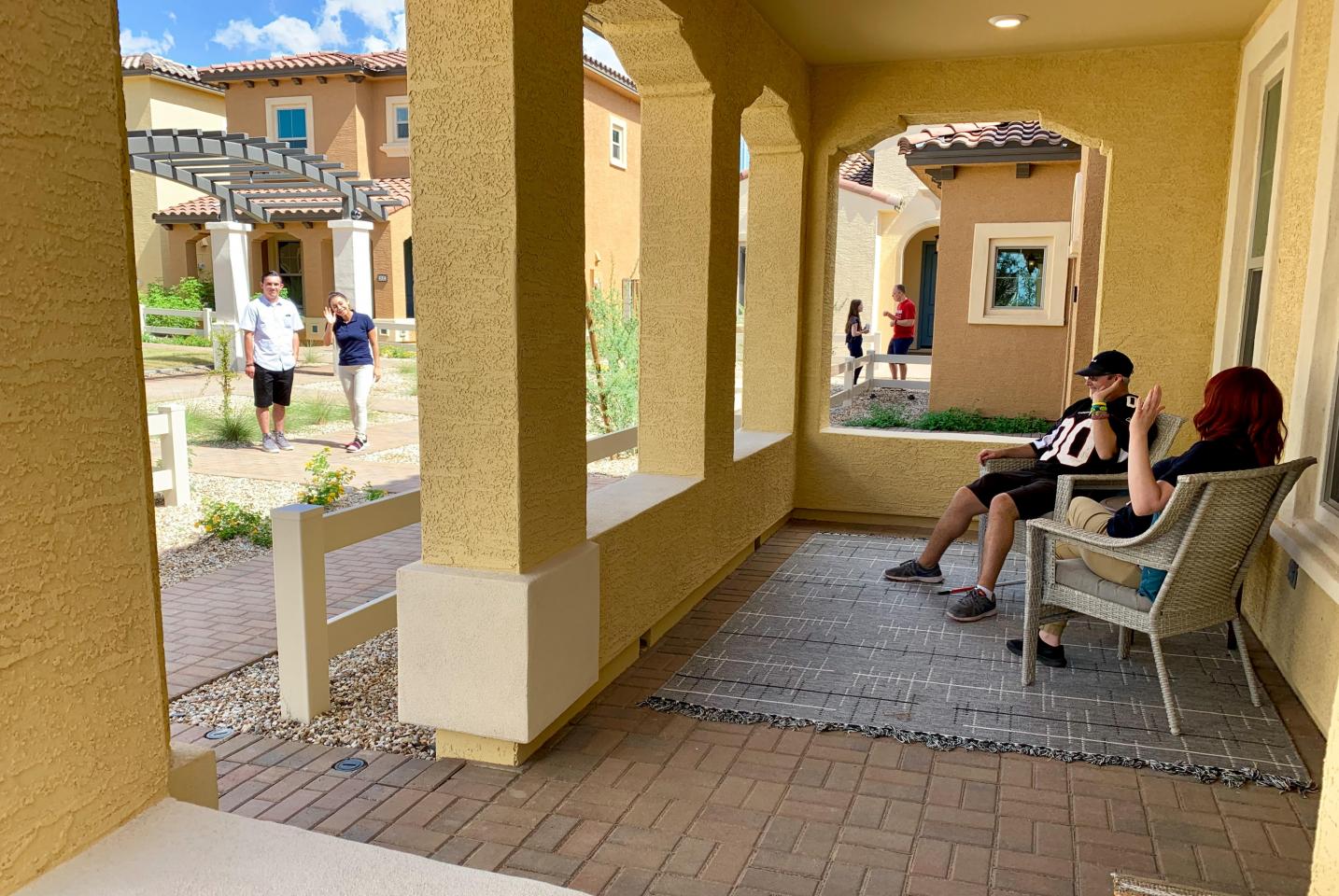 Luna Azul: Creating Community for Those Recovering from TBI or Stroke
October 22nd, 2019
Anyone who has, or loves someone with, a disability understands the critical issue of loneliness. With a social life that is often structured, roommates pre-determined and minimum wage caregivers who come and go, there may be little opportunity for people with disabilities to find spontaneous and meaningful human interaction. As a result, people with disabilities are frequently left out or left behind leading to real emotional isolation.
This same issue factors into the lives of those struggling with traumatic brain injury or recovering from a stroke.
This need for community is at the heart of Luna Azul. It drives the site plan, home design, staffing and programming.
That's because Luna Azul is a neighborhood developed by Mark Roth, whose daughter, Emma, has an intellectual disability. He has seen and experienced her loneliness too many times to count.
Disability Often Leads to Loneliness
Indeed, Emma's loneliness is the stuff of trends. Available evidence suggests that upwards of half the people with a disability are chronically lonely, compared with around 15 to 30 percent of people in the general population. The cognitive, physical, and mental health problems already associated with living with a disability are likely to be compounded by this "crisis of community."
Dr. Lauren Schwartz, a clinical rehabilitation psychologist specializing in the treatment of adults recovering from stroke or traumatic brain injury, agrees. "A common struggle is finding a community, a way for social connection for those recovering from head injuries," she says. "Finding opportunities to get involved with like-minded friends and support groups of others who share the experience is essential to a survivor's recovery and well-being. And it's often incredibly helpful to the families, as well" she said.
"For young adults who are coping with disability and challenges from stroke or head injury, there is a longing to regain some independence," she says. A younger person with brain injury will launch into adulthood differently than other young adults. While they may no longer be able to live without some type of support, that doesn't mean they want to remain at home with their parents," she explains, adding, "The very thing that might make them feel 'different' someplace else may actually help them fit in at Luna Azul."
Likewise, for older adults recovering from a stroke: they can't escape the burden now placed on loved ones who struggle to adapt their lives to provide care. "Such recovery becomes a day-to-day endurance contest for the patient and family, both," says Lauren.
Luna Azul is Designed, Staffed and Secured to be Social
Luna Azul seeks to be the antidote to such struggles. Each home's living area and front porch face a courtyard and shared green space facilitating frequent social engagement. The community clubhouse and pool feel like a first-class resort further coaxing residents to gather.
And the 24/7 staff supports resident engagement and community participation and helps ensure overall safety and resident well-being. The HOA will organize regular social and recreational activities, maintain the common areas and provide other services to meet shared needs of residents.
From Sunday football tailgate parties at the clubhouse, to morning chats over coffee with the neighbors before everyone's day gets started, or a simple encounter with a passerby while sitting on one's porch, Luna Azul is designed for community.