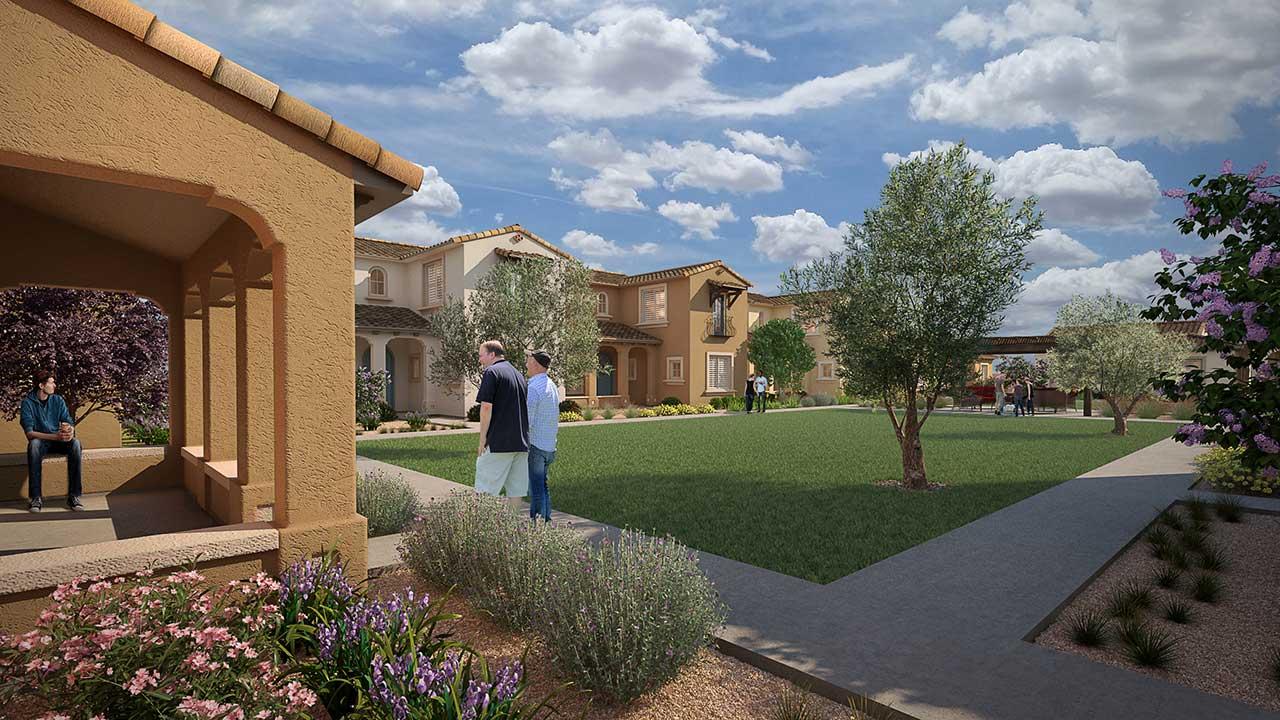 Luna Azul in Phoenix Home and Garden
July 26th, 2019
A housing development unlike any other in the nation has rooted itself in North Phoenix. Luna Azul is the first for-sale residential community in the country designed for adults with special needs.
Situated on the southwest corner of 16th Street and the Loop 101, this gated neighborhood is open to all but is intended for those with intellectual, developmental, acquired and physical disabilities.
Though many housing developments focus mainly on the walled-in environment of individual homes, Luna Azul pushes past the walls takes a step further. Using the concept of pocket neighborhoods, created by Seattle-based architect Russ Chapin, the community intends to provide a collective sense of ownership through shared common spaces.
"Neighborly interactions are very conducive to the environment we have created," says property founder Mark Roth.
Many people living with disabilities face an overwhelming reality of isolation. Studies conducted by the Henry J. Kaiser Family Foundation, as well as the disability charity Scope, suggest that nearly half of all people with intellectual disabilities or impairments are chronically lonely.
To continue reading, please visit: https://www.phgmag.com/community-centered/