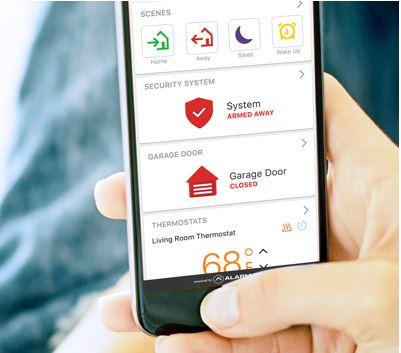 Smart Homes for Smart and Safe Independent Living
April 25th, 2019
Smart home technology, not so long ago the stuff of science fiction, is now no fiction at all. What was once waaaay off in the future, is present and accounted for, particularly in the homes at Luna Azul.
Each home at Luna Azul will be pre-wired for smart systems to meet the needs of our special needs residents. Technology to turn on the lights, adjust the thermostat, open the drapes, lock the door. The options are abundant and can be customized for our residents depending on their needs.
Importantly, these systems provide support to more than our residents. As they can be remotely operated from anywhere in the world, distant parents and caregivers can be reassured that stoves are turned off after dinner and doors are locked at night.
Hey Alexa…
Turn on the lights at 7pm. Turn them off at midnight.
Set the air conditioning to 70 degrees when outdoor temperature is over 85 degrees.
Set the heat to 68 when then outdoor temperature dips below 65 degrees.
Shut the curtains at dusk; open them at dawn.
Lock the doors at 10pm.
Technology and Service: The Perfect Combination
iWired, with locations in Phoenix and Denver, is Luna Azul's provider of choice to integrate the latest home technologies for Luna Azul's residents. As an industry leader with more than 20 years of experience and some 40,000 installations in security, home automation and consumer networking, iWired will work with each family to customize solutions that fit resident needs, now and in the future.
"We are delighted to be a part of the Luna Azul team," said Johnathan George, general manager of iWired. "To adapt technology to the needs of Luna Azul residents will be particularly gratifying as we create smart homes that make residents' everyday lives as comfortable, safe and stress-free as possible."
Special Systems for Special Needs
No two people have the same needs, so each resident family can customize the technologies to be installed. Residents on the autism spectrum may want to address inconsistent lighting, add white noise or have the ability to review footage from security cameras before entering the home. Some might prefer touchless wall switches. Each of these considerations can mitigate anxiety.
Those with Prader Willi Syndrome, and its accompanying insatiable appetite, may require technology to control and monitor access to food. Alarms can be set and updates sent to caretakers' devices, whether near or remote.
The intent is to offer technology that is stress-free and suits the special needs of any given family. "In our twenty-plus years, we have sought out cutting edge technology solutions for customers before they were well known in the market; it's just what we do," says Johnathan.
Such advancements can be especially important for the developmentally disabled. In an environment where memory sometimes fails, where logic doesn't always prevail, or when physical limitations can make certain tasks nearly impossible, technology can make all the difference for those looking to live an independent life.