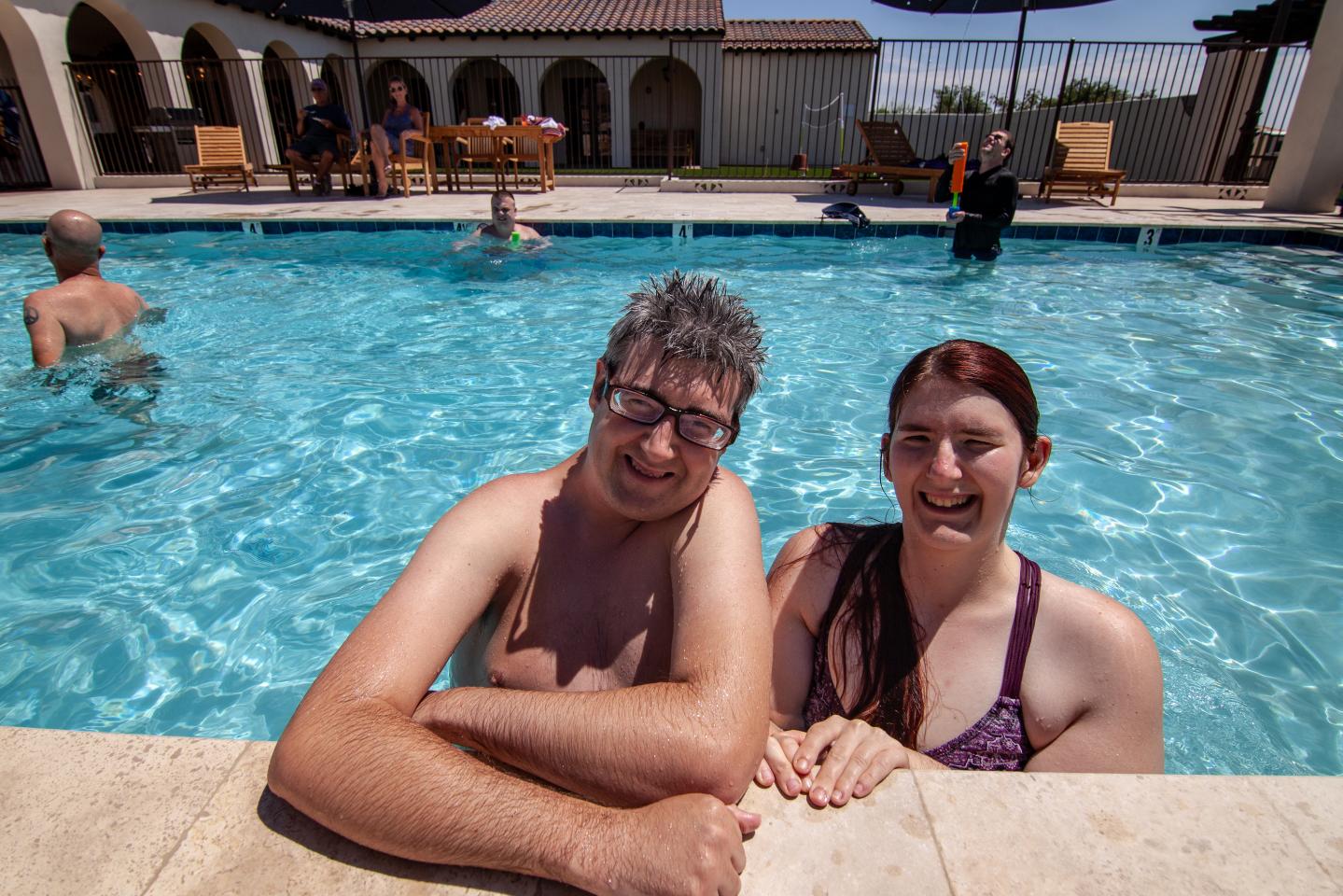 What You Won't Find at Luna Azul
August 20th, 2019
As the nation's first for-sale neighborhood created for people with disabilities, we've devoted a good bit of "air" to establishing what we are, who we serve and how we differ from other housing solutions.
But, sometimes it's also helpful to clarify what we aren't. So, to that end, here is a list of what you won't find at Luna Azul:
∅ Restrictions on Residents
While we are a secure and gated community, you won't find residents who feel trapped. On the contrary, our neighbors come and go as they please and invite friends, family and caregivers to do the same. Our community is secured for safety, to limit traffic and for the confidence of our residents and their distant families. Everyone here is invited and welcome, and no one is prevented from coming or going as they choose.
∅ Care Plans
We don't create or implement individualized care plans. Deliberately. By not providing direct care for our residents, we are accommodating a broader range of abilities and disabilities, alike. Residents need not fit the mold of any particular care plan, nor must the independently-chosen caregivers be selected based on pre-determined qualifications. Instead you'll find a community that welcomes everyone and a fee structure that is less discriminatory. No one pays for care they don't need, and everyone is free to employ the care they want. At Luna Azul, residents requiring live-in care will live beside those who are largely self-sufficient, creating a community that is nicely diverse, but also assuring care and costs are personally determined.
∅ Meal Plans
Likewise, there's no meal plan forcing a menu or mealtime on anyone. Our homes have nicely appointed kitchens that are intended for making more than microwaved pizzas. We'll have cooking classes, events and parties in our clubhouse, but don't rely on us for breakfast, lunch and dinner!
∅ Lonely People
Loneliness? Not here. Our houses and the community at large have been designed to inspire neighborly encounters. And our event calendar is robust. But, importantly, while Luna Azul will create social opportunity and community for our residents, we won't force this issue. Everyone wants to be alone now and then. But choosing to be alone is not the same as having no choice at all.
Defining ourselves by what we aren't – it's a way of considering all that we will provide to our residents when they begin moving here later this month!